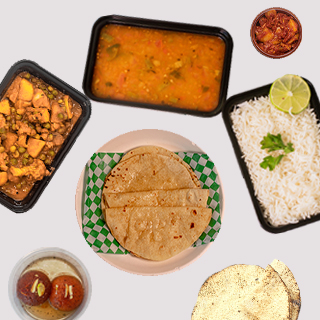 Weekly Double Meal (Full Tiffin)
Double Meal contains 2 Curries, 2 Bread Pack and 2 Side of your choices.
You will be served 5 meals per week for the entire month.
Your package of meals will be delivered to you two times a week.
You can choose your favourites from the options of curry, bread and sides below for your 1st week!